Since 2009, the German Energy Saving Ordinance (EnEV) has legally stipulated a minimum requirement for building insulation. In order to comply with this prescribed standard of heating energy expenditure, the exterior walls of buildings are being increasingly better insulated and windows and doors are being designed to be as airtight as possible, which is not infrequently the reason for mould infestation in living spaces. The MAINAIR Residential Ventilation System offers all the necessary elements for implementing a complete ventilation concept for residential buildings and business premises.
The configuration of the ventilation system
Good installation efficiency and simple operation minimise the installation effort. The integrated constant volumetric flow controller eliminates the need for time-consuming adjustment.
Ventilate smarter
The MAINAIR product range extends from ventilation units to antibacterial ventilation pipes. We supply complete systems in modular design, for individual fitting to any building. Thanks to the built-in heat recovery, up to 90% thermal energy is extracted from the exhaust air to preheat the fresh outside air. Outstanding material properties guarantee impeccable quality and a long service life. Thanks to innovative technical solutions, the air is distributed calmly, quietly and in a controlled manner.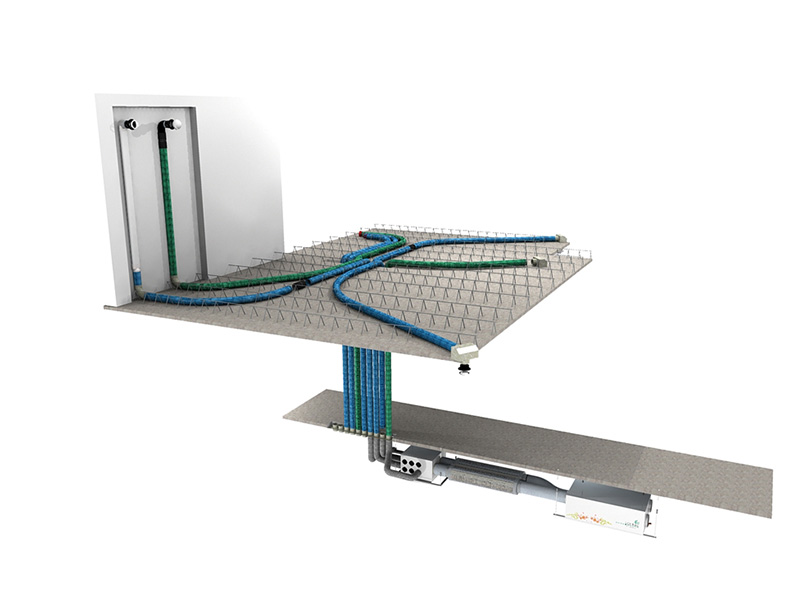 Product features
Energy and heating cost efficient
Clean and healthy air
No disturbing noise thanks to built-in sound insulation systems
The air is distributed calmly, quietly and in a controlled manner
Simple assembly
Space-saving, adapts optimally to any construction
Special environmentally friendly polyethylene (PE)
High chemical resistance
Heat recovery included
Integrated high-quality pollen filters
High durability
High flexibility of the pipes
odour-inhibiting